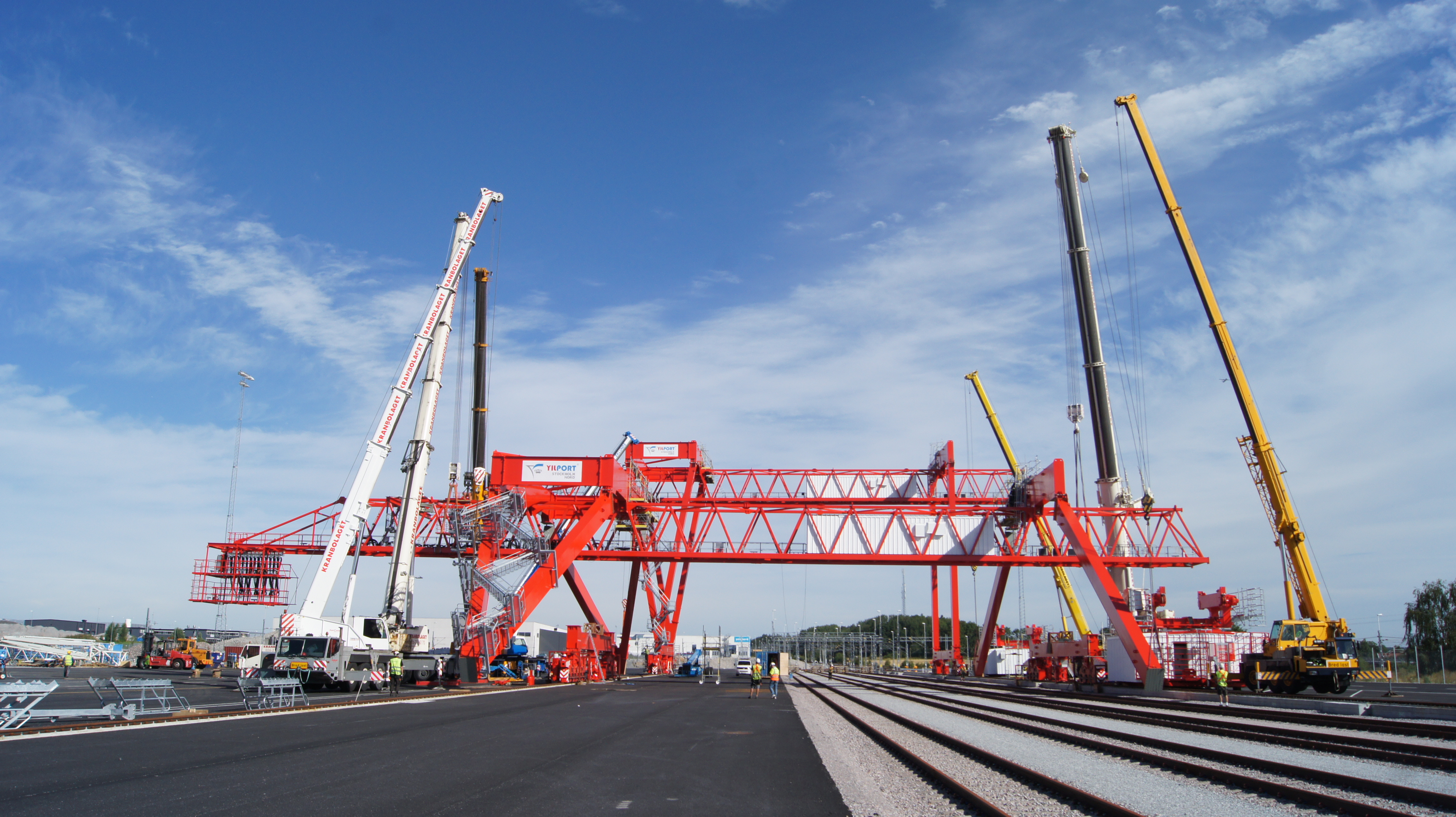 Products & Services
Kranbolaget provides mobile cranes ranging from 30 to 500 tons. In addition to our modern crane and truck fleet, we bring added value by helping you with CAD drawings, risk analyses and ground bearing pressure analyses.
We're here when you need help to lift or move large items such as a house or heavy machinery. Our largest crane can handle the most impressive of constructions, both in terms of size and weight. In fact, there are only a few cranes of this kind available in Sweden.
We can also support you with a mobile crusher; it's simple to operate, fuel-efficient and easy to transport to wherever you need it.
Contact us if you need help with lifting, moving or crushing. Our existing customers come to us for help managing particularly long, wide and heavy jobs. They know we have the equipment, and are willing to go the extra mile to get the job done.
We take care of the whole process
We project manage and ensure that all the projects are completed and delivered as agreed on, from dismantling to installation, transportaion and lifting.
Workshop Services
We can help you with reparation and services of your macines in our new workshop in Gävle. Don't hesitate to contact to see if we are available and got time for you! +46(0)26-21 60 70 or info@kranbolaget.com
Our Equipment
Mobile cranes
Hook lifts
Jumbo trailers
Gravel and dump trailers
Low loaders
Tip and crane trucks
Mobile crushers
Excavators
Wheel loaders
Graders
Equipment for cranes
Pallet forks
Crain lift basket
Concrete bucket
Rubble skip
Hydraulic power unit
Grab bucket
Turning block
Spreader beams up to 70 tons
Equipment for trucks:
Extra wide, high and tall loads
Escort cars
Hook lifts, containers and flatbed
Trailers
Equipment for wheel loaders
Equipment for graders:
Side wing
Spreader bar
Laser systems